Thursday, October 17th, 2013 at 9:23 am
When Nike released pictures of its new winter boot, the LunarTerra Arktos, a few weeks ago, I was initially impressed. It seemed a good mash up of boot and shoe. I wear boots when I ride but I wished they had more flexibility.  I'm unable to give up the warmth guarantee and ankle support that a boot offers for the freedom of a skate shoe. I've had some great boots in the past but models come and go and they don't seem to care that I want them for snowskating. The best boots I ever owned were discontinued after one season. Every year it seems that I have to take a gamble on ordering something to cover my feet with. This year I gambled on the Nike shoe….and lost.
I really like how this boot is put together, no exposed stitches, burly construction, a flat sole with good tread. I imagine that the perfect snowskate shoe/boot would look something like the LunarTerra Arktos. But looks can be deceiving.
The boot has a removable sock which is pretty much all the insulation inside. I was only able to get the boot on by removing the sock first, putting it on my foot, then putting on the boot. There is a side zipper that must be undone to get the bootie in. So, put on bootie, unzip side of boot, slide in foot, zip up side of boot then do the laces. Its a lot of work, so much so that I only had to try on one boot before deciding that I would not be wearing these this winter.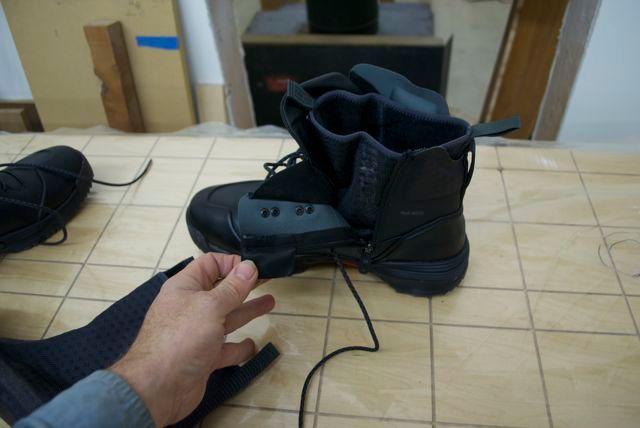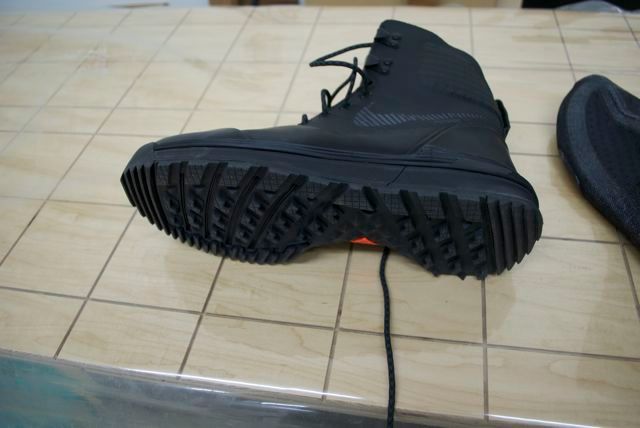 Once on, the boot is comfortable. It's a loose fit, not like a hiking boot. Obviously the boot would need some break in time and would probably have good flexibility. Leaning on the outer edge of the sole was a bit painful for some reason. It seems like it would be plenty waterproof but I'm not sure how warm they would be. The sock liner isn't very thick and that's all the insulation the boot offers.  I'm surprised that it made it to production, didn't someone at nike think that a boot that is really hard to get on might not be a popular item? Anyways they are going back and my search continues.
Couple of shop shots since there's no snow yet in the mountains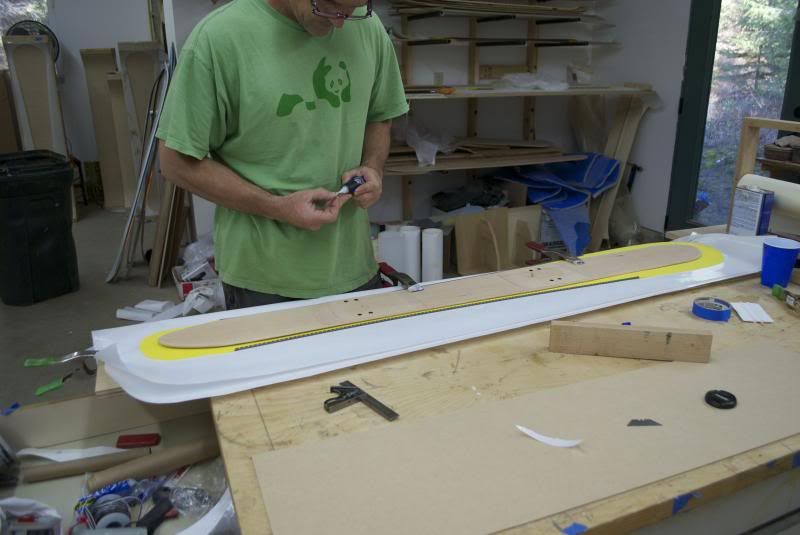 The worst job in snowskating is cutting out around the subs after they have been pressed. Eric did all but two of the subs and didn't complain once, thanks MAN!!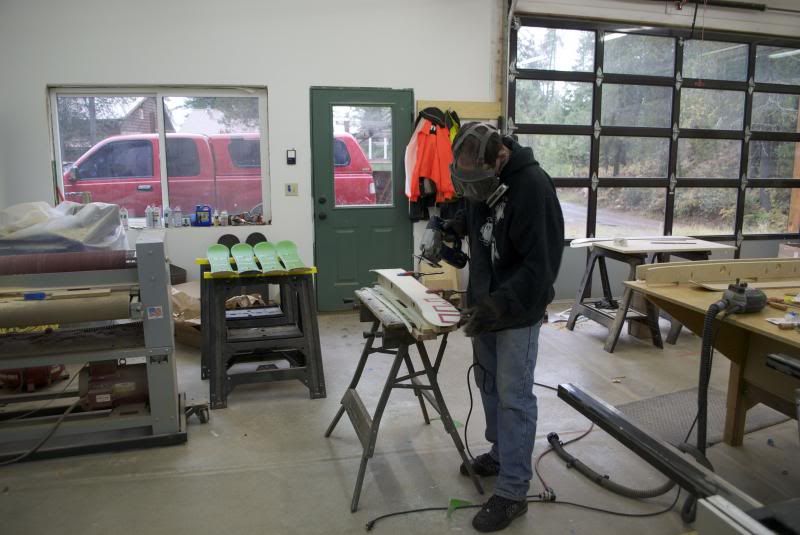 Line up for this year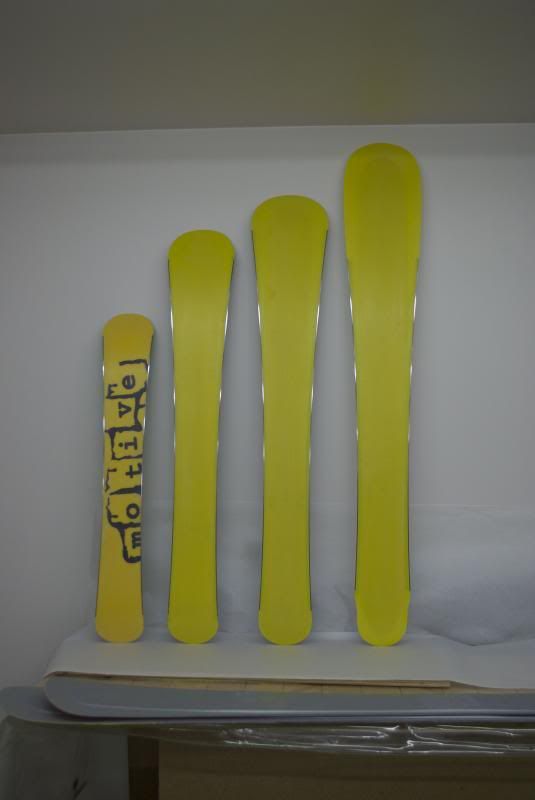 http://i65.photobucket.com/albums/h218/chillerdecks/DSC_0761_zpsd70a4ac4.jpg