Monday, December 26th, 2011 at 10:09 am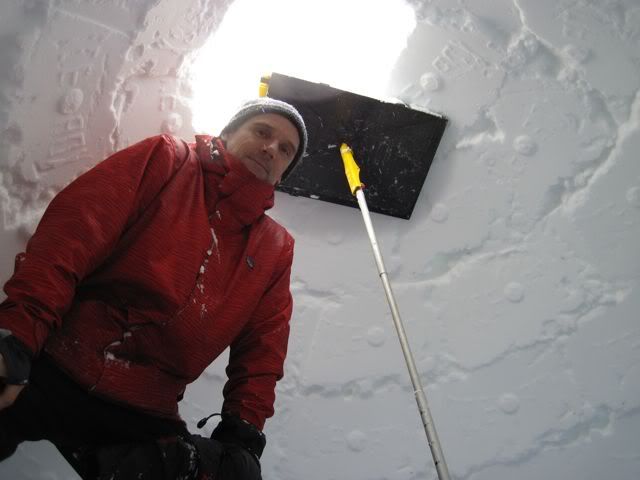 We got back out on Sat to wrap up the roof and get some laps in. Everything worked great and I think this Igloo will last the season.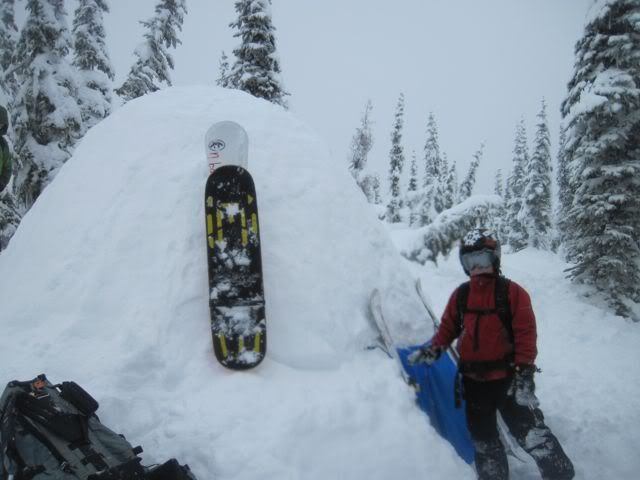 Its pretty cozy inside, especially if you are sitting on a pad. We've stocked it with some candles, chocolate, area map and the latest issue of Starfish for anyone who happens to find it while tromping around in the backcountry.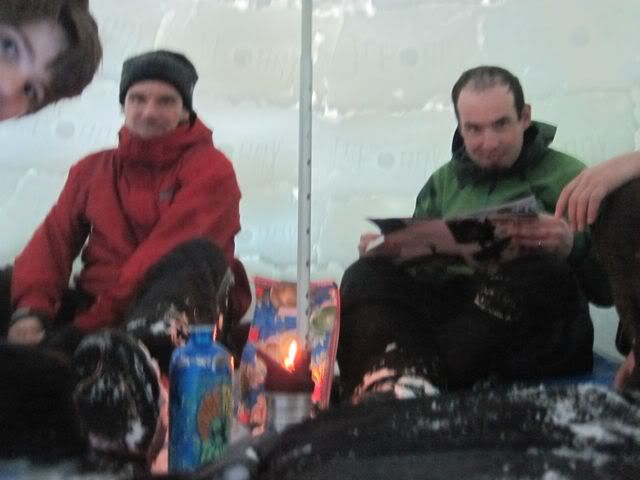 After we were sure the roof was settled we remove the building jig and dug a trench down the middle so you can sit comfortably with your legs down. All that's left now is to spend the night in it. Me and my sons, Max and Teig, are planning on spending a night this week. They are up for the adventure only because they have no idea what's in store.