Wednesday, November 23rd, 2011 at 11:16 am
It dumped pretty good this week. Views from the shop made it hard to get anything done.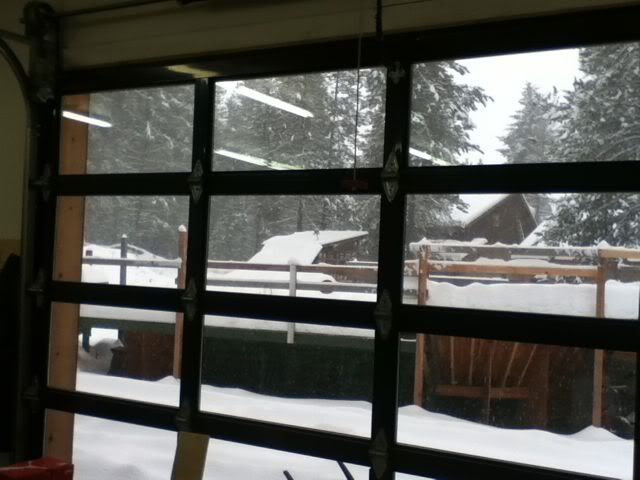 Jordan and Oliver stopped by which was reason enough to get out and ride a bit.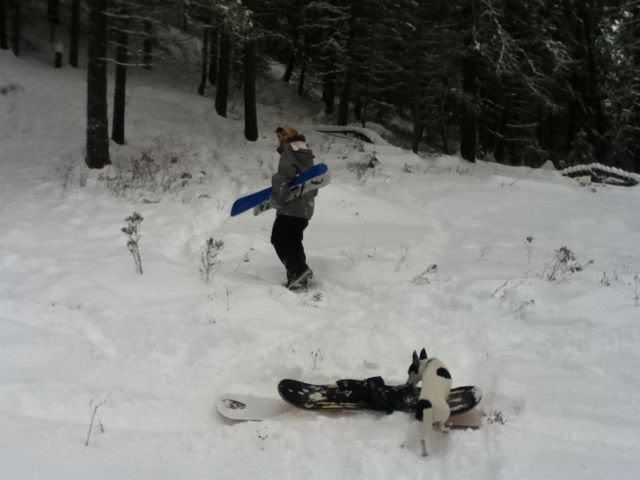 I guess if you hang out with Jordan you better be able to ride a snowskate on the box.
For me, backside wall rides never get old.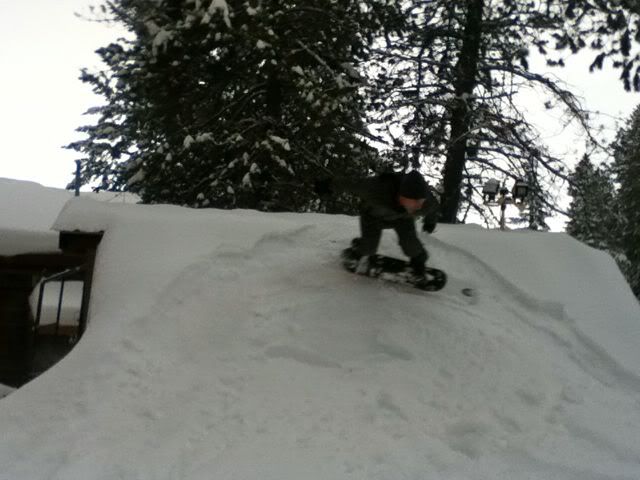 While we were riding the bus dropped off the kids and well it was hard to get a run in after that. I've raised a group of poachers.
Tieg off the roof.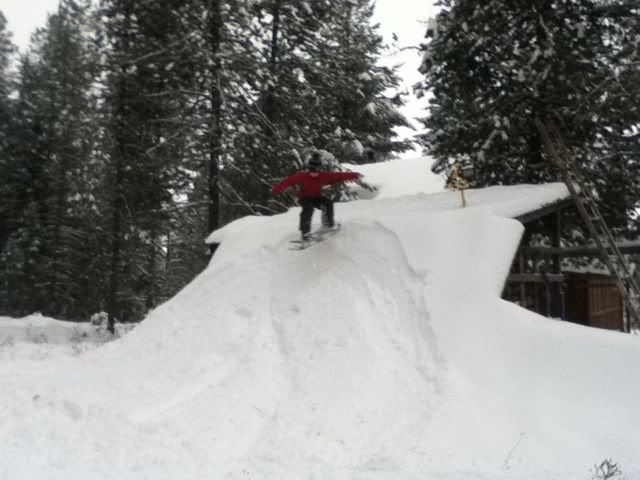 Avery 50/50
Max bomb drop off the roof.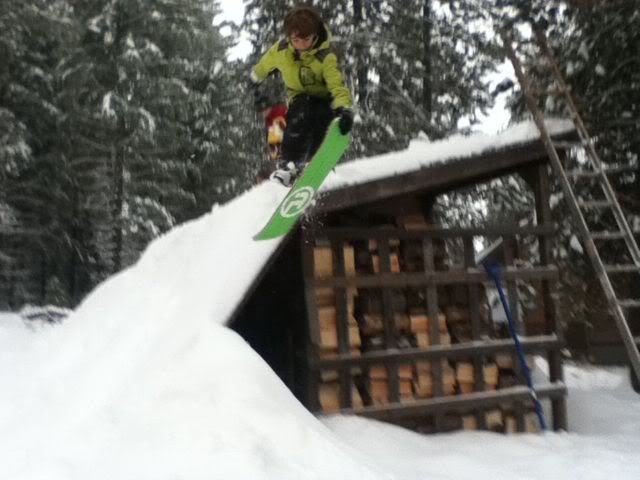 Product page is still unfinished even after I promised to have it ready. Been shipping out boards just as soon as I get them made but I hope to get some complete pics soon. The prices will raise just a bit for this season so if you order before I get my new product page up you will save!